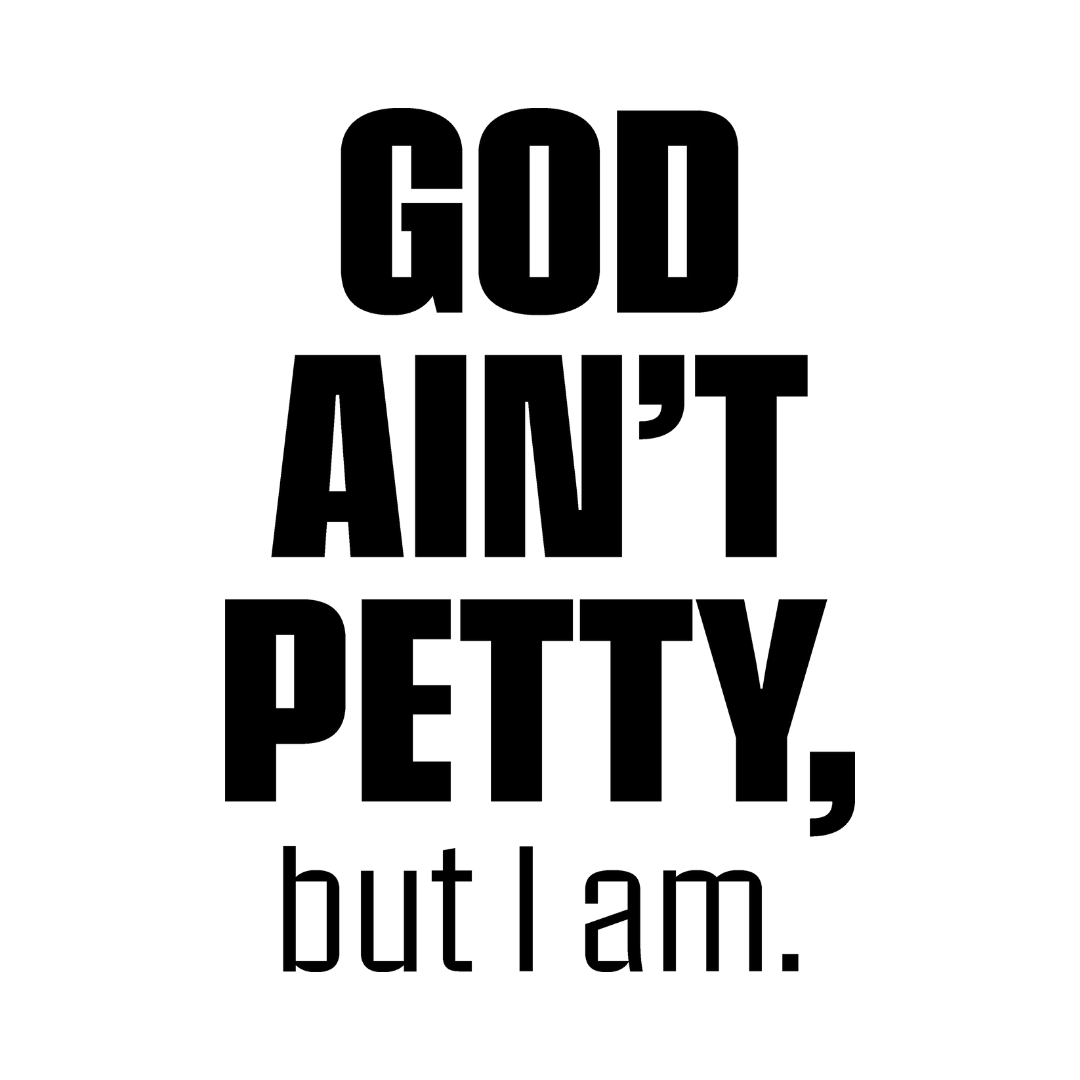 Support The God Ain't Petty, but I Am®️ Printer Fund
God Ain't Petty, but I Am®️

 has seen amazing growth in just under three years in business. We've received over 30,000 orders. What started as a home-based business is now a brick-and-mortar business with 3 W2 employees and an assistant. As the sole owner of the business, I have invested tremendously in the business, but this time, I could use some help.
God Ain't Petty, but I Am®️
is excited about adding a new service to our business. In addition to providing the BEST PETTY TEES IN THE WORLD, we're introducing the power to personalize your petty style or get custom apparel for personal, business, or group needs. This new stream of business will allow us to serve more people since some people try to hide their petty ways.
To make this happen, we aim to raise $20,000. This covers the cost of a Direct-To-Film (DTP) Printer bundle and essential electrical upgrades at our shop, allowing seamless operation alongside our existing equipment.
You're invited to join our DTF Printer Fund. Every contribution matters, big or small. Your support fuels our expansion. Each contributor will be listed on our website as part of our Petty Hall of Fame. 🏆