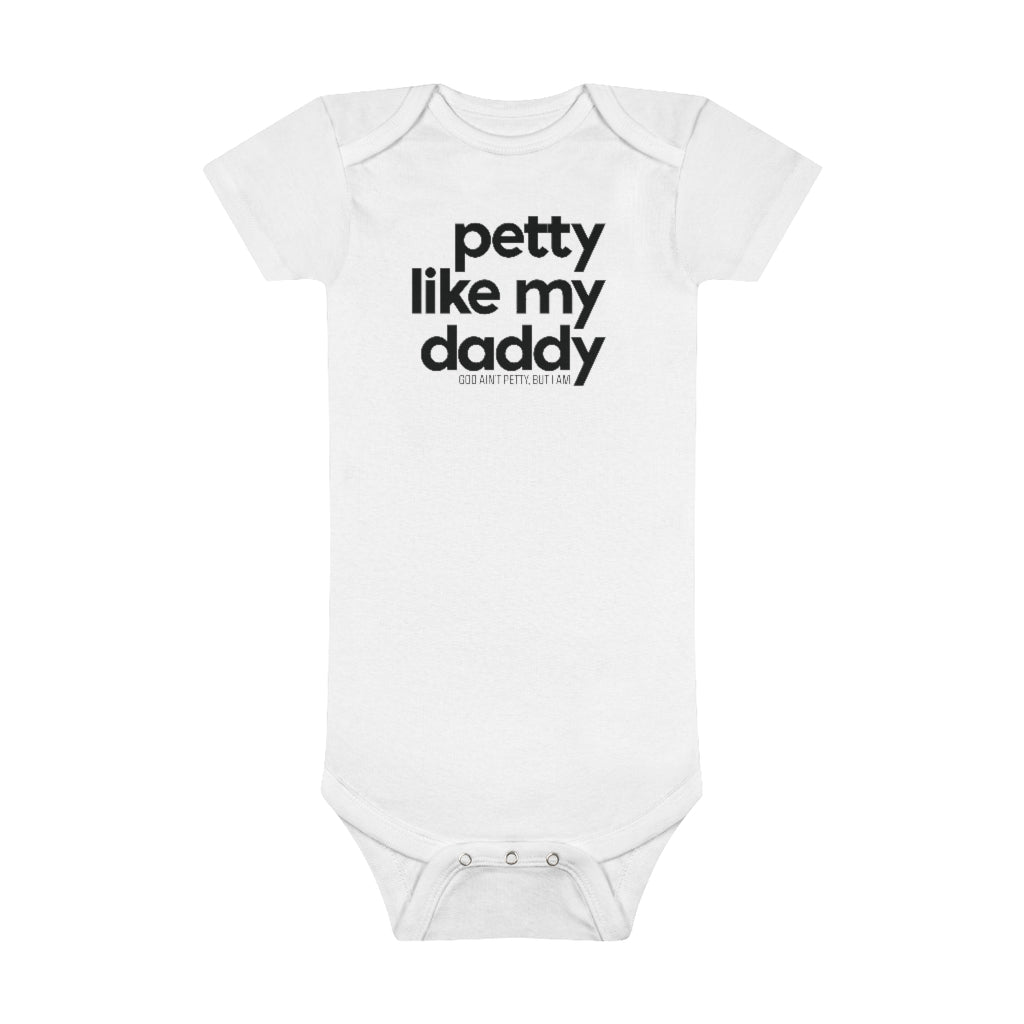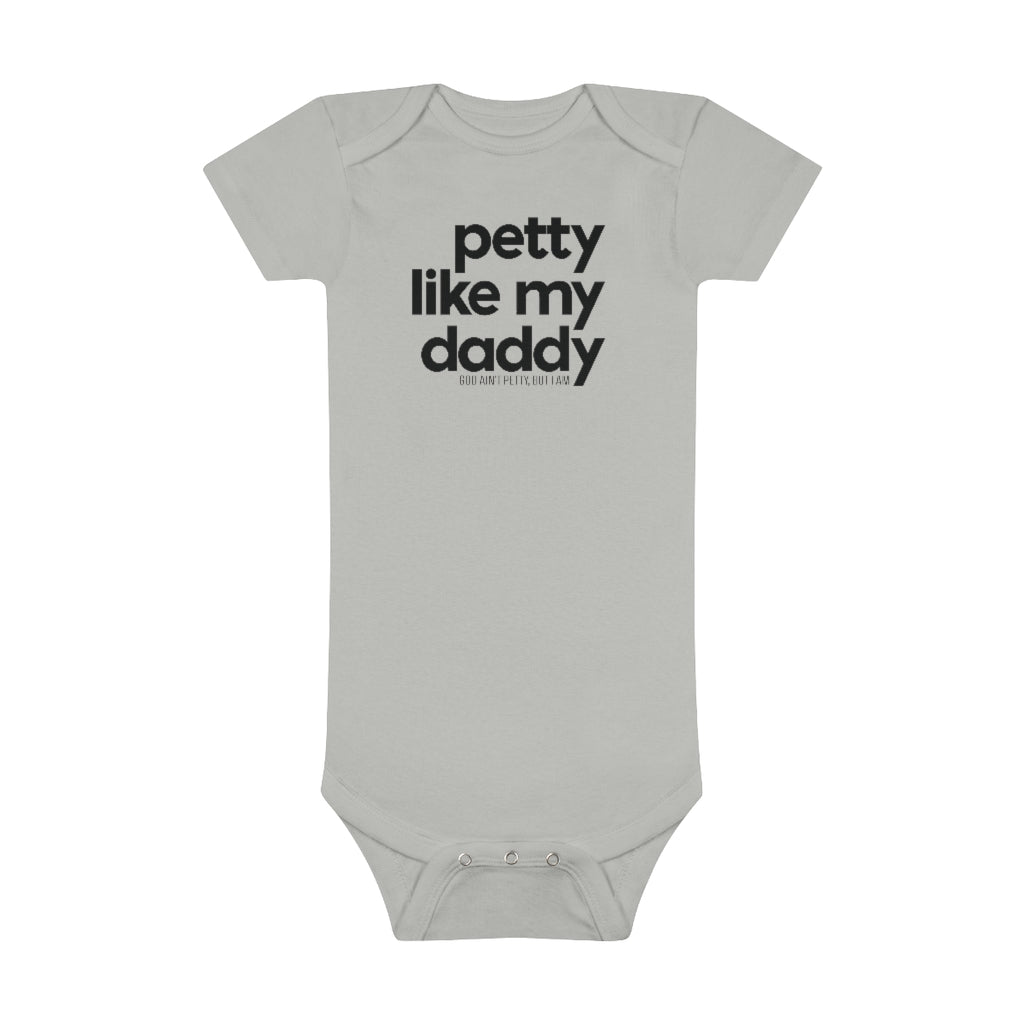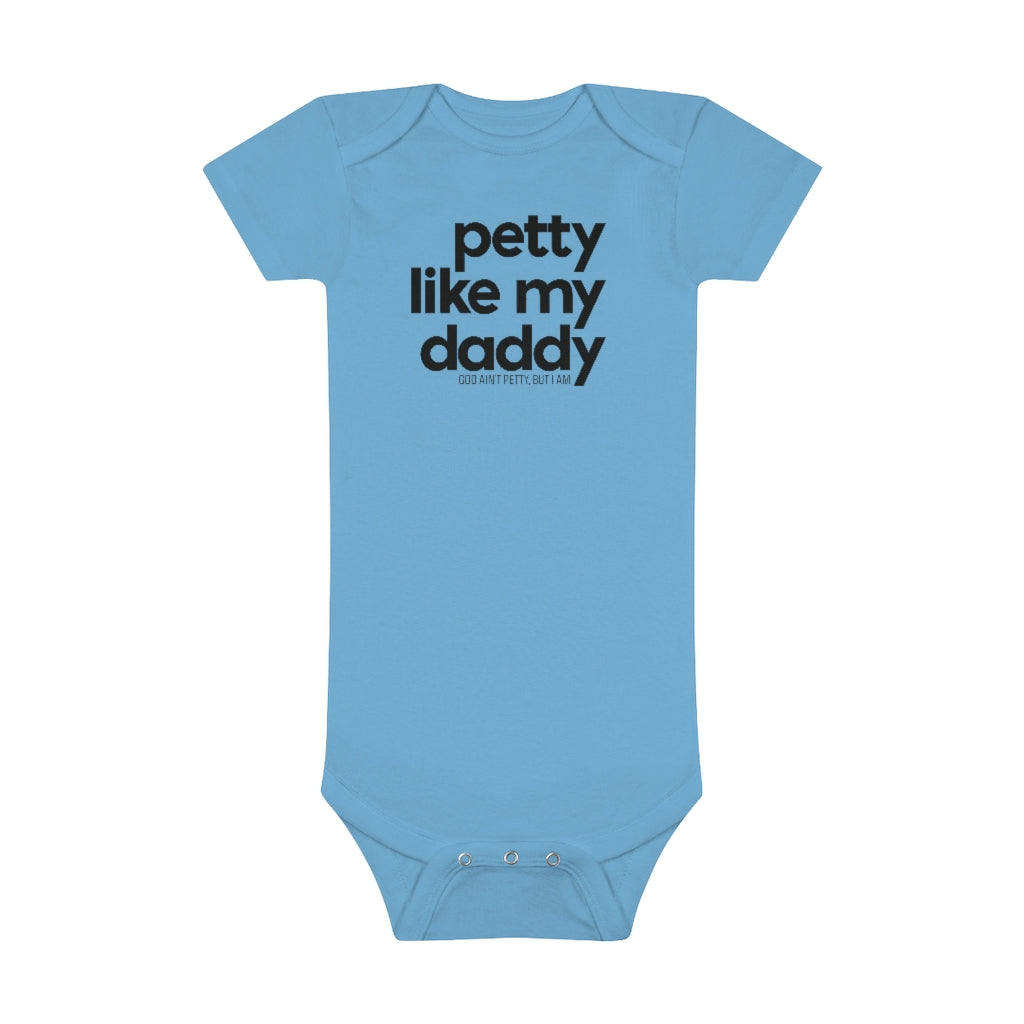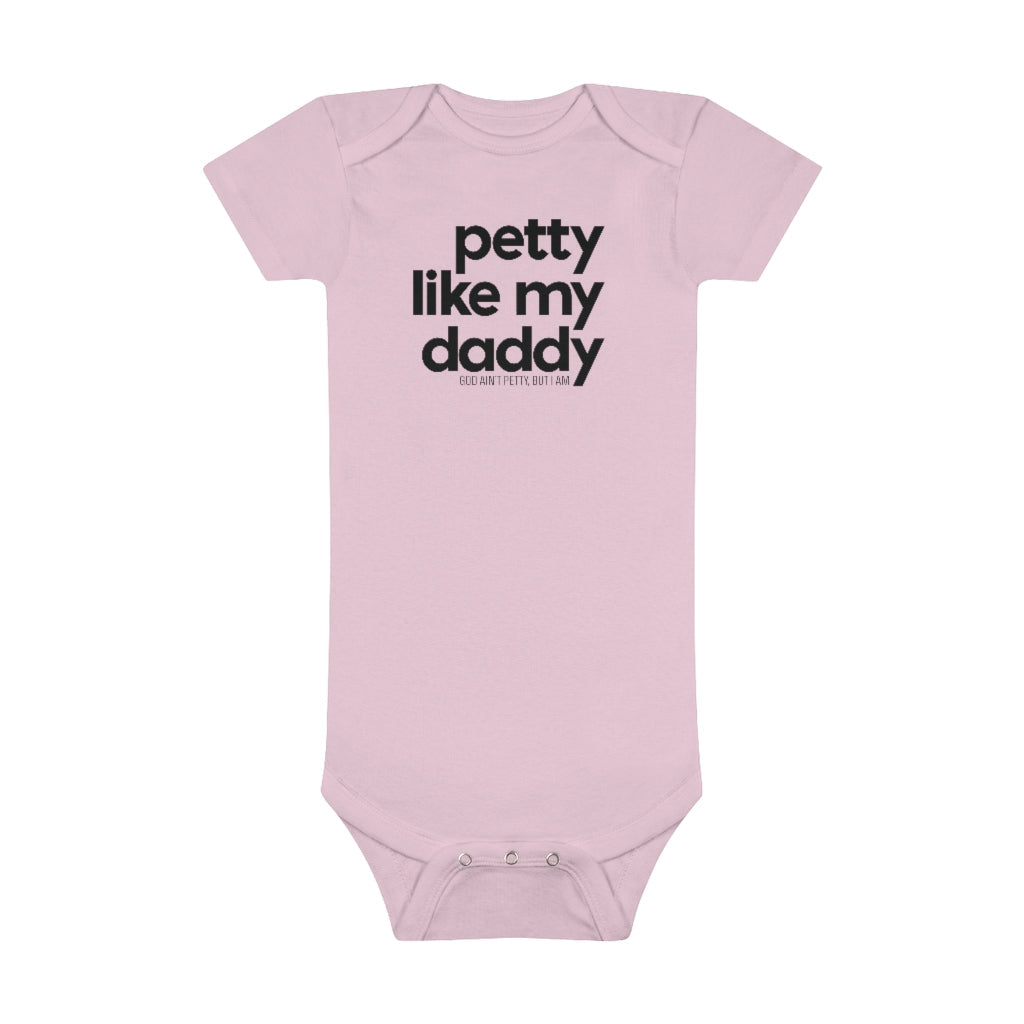 Petty Like My Daddy Baby Onesie®️
The Onesie®️ speaks for itself. Petty Dads buy it for the little one.


100% rib cotton
Expandable lap shoulder neckline
Bottom snap closure
Printed care label inside
Onesies® Brand tag on left leg seam
This item will ship separately from other items in your order.

We print each item on demand. Please review the FAQs for our current production times. Once your order has been printed, it will be shipped with online tracking and text/email notifications.
| | Preemie | NB (0M) | NB (0-3M) | 3-6M | 6-9M | 12M | 18M | 24M |
| --- | --- | --- | --- | --- | --- | --- | --- | --- |
| Height, in | 0.00 - 17.01 | 17.01 - 20.98 | 20.98 - 24.02 | 24.02 - 25.98 | 25.98 - 27.99 | 27.99 - 30.00 | 30.00 - 32.01 | 32.01 - 34.02 |
| Weight, lb | 0.00 - 5.07 | 5.07 - 7.94 | 7.94 - 11.90 | 11.90 - 16.09 | 16.09 - 20.06 | 20.06 - 24.03 | 24.03 - 28.00 | 28.00 - 31.97 |