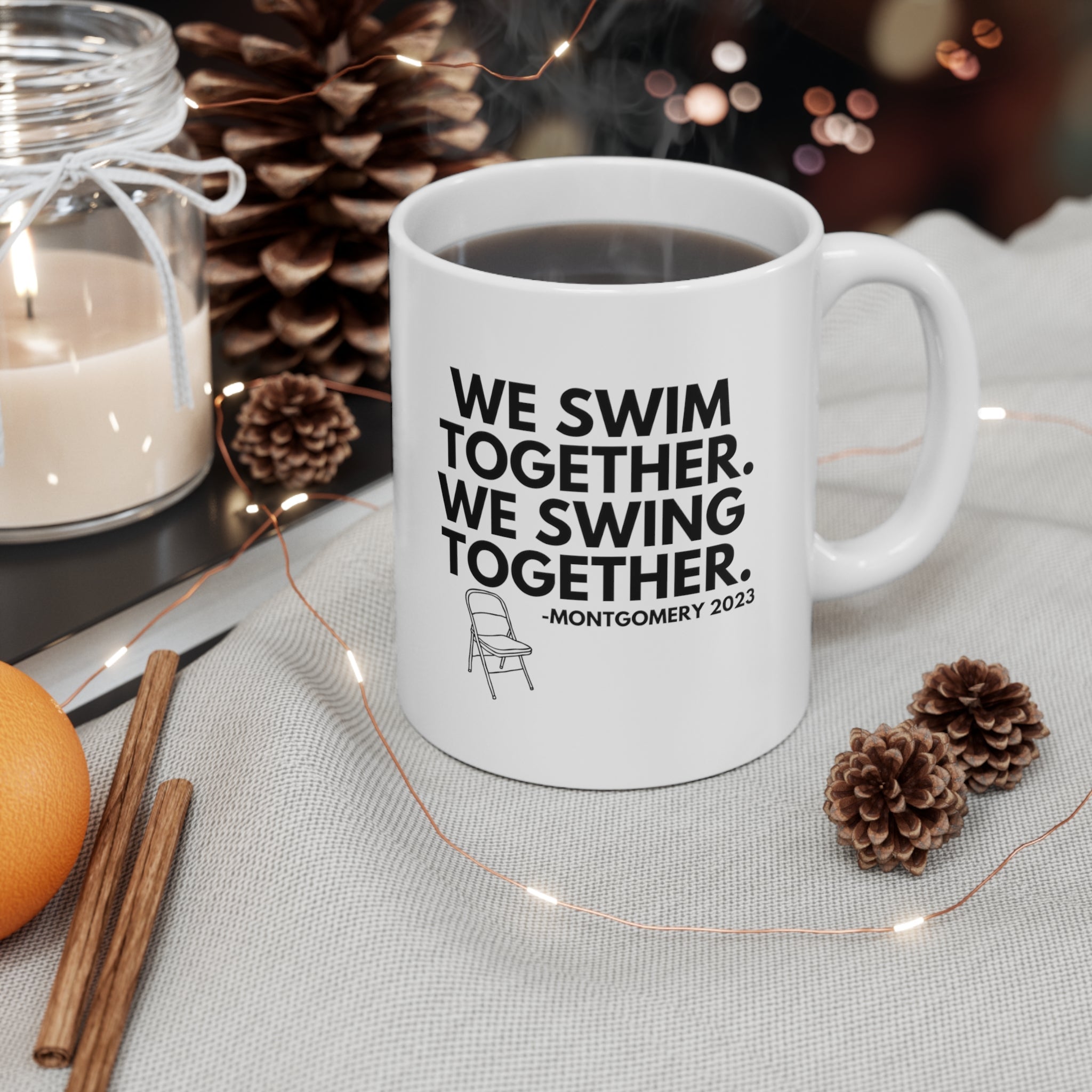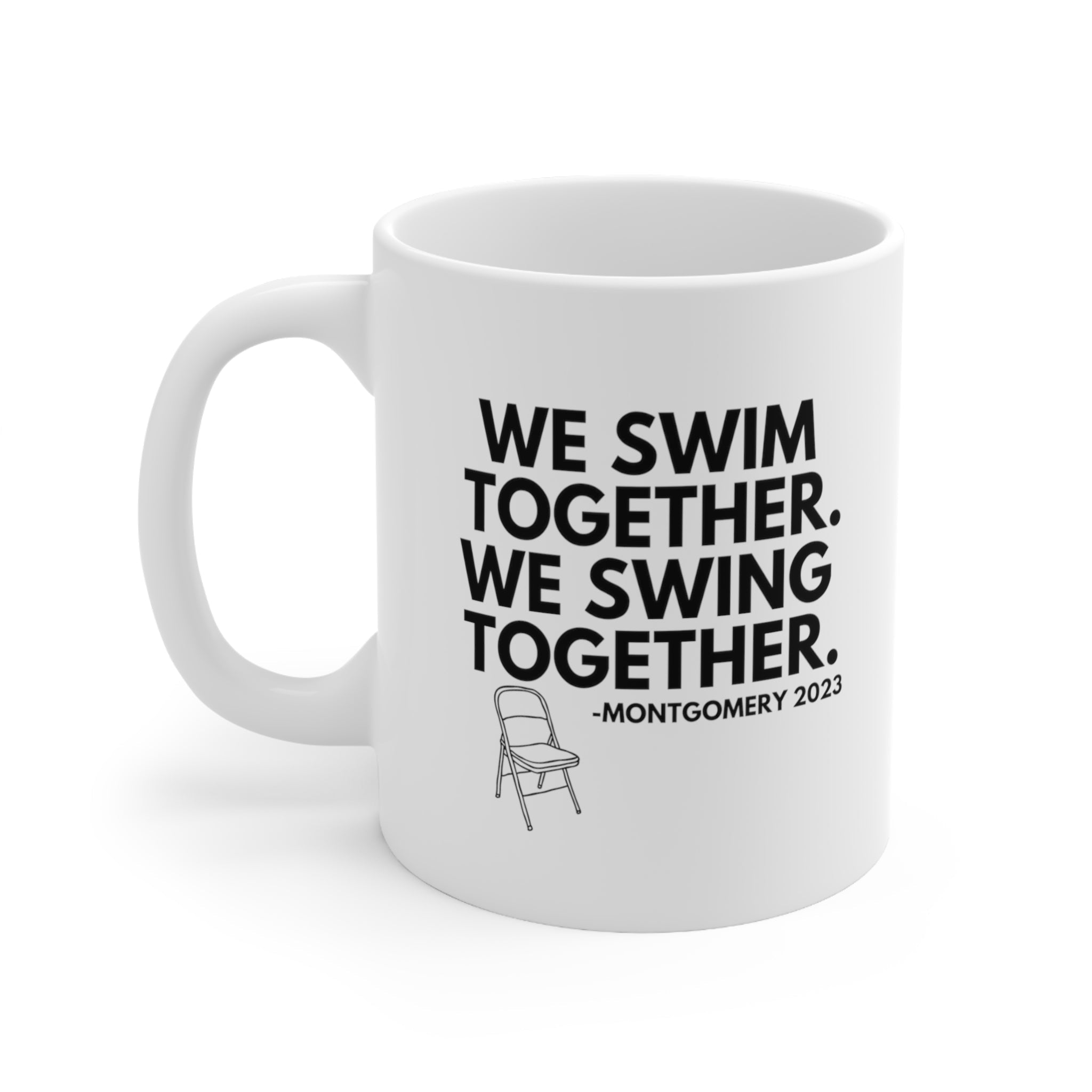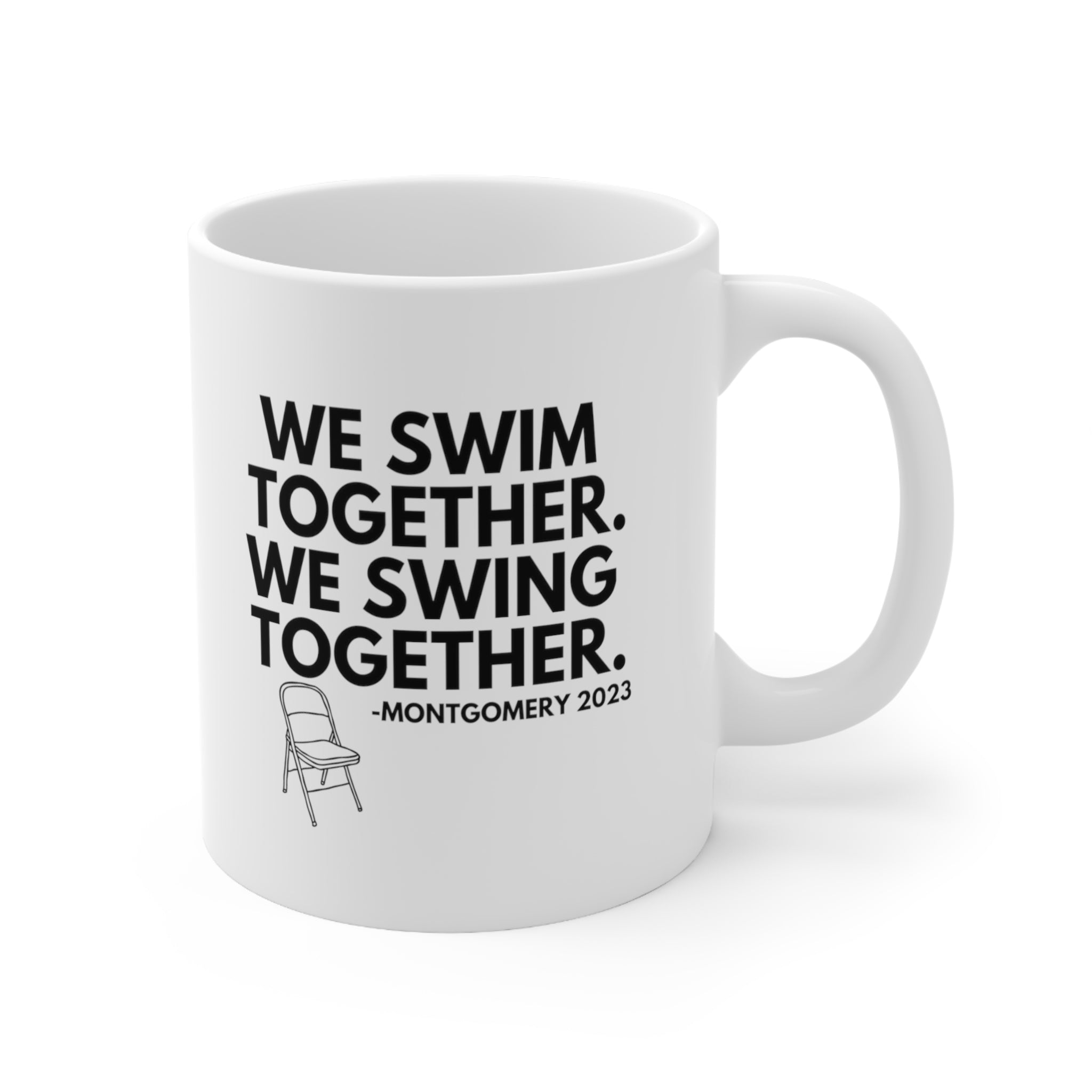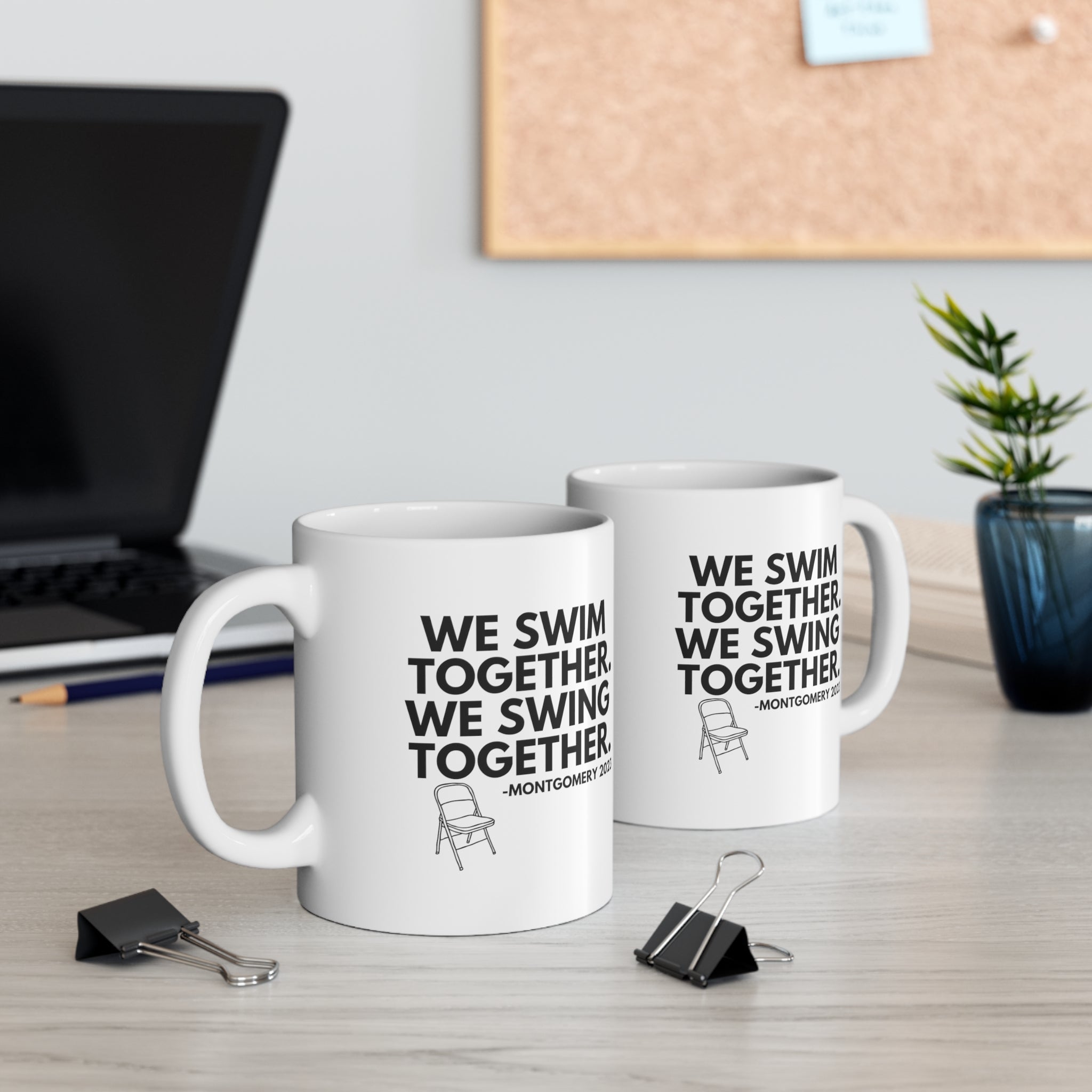 WITH CHAIR We Swim Together We Swing Together Montgomery Mug 11oz (White/Black)
This mug speaks for itself. Montgomery, Alabama, showed us how to swim together and swing together.
White ceramic
11 oz
Rounded corners
C-handle
Lead and BPA free
Microwave-safe
Dishwasher-safe
Clean in dishwasher or wash by hand with warm water and dish soap.